Jokes Framework
Random Jokes Feed Through RSS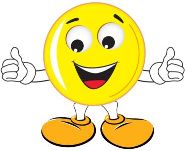 If you are looking for a RSS feed for your site which will supply jokes, you can simply use the feeder available.
Random Jokes Feeder link: http://freesms.parijat.biz/jokefeed.php You can use a RSS reader to feed this information to your site.
A simple use is being done on Funtelya website
Do not have a RSS Reader?
No Problem, we got you covered. You can use the link http://freesms.parijat.biz/randomjoke.php in you site to get the content. You may need to include this link in your site code to retrieve the information. example shown in PHP

Eid Mubarak SMS>>
Sada haste raho jaise haste hain phool,
Duniya ki sare gham tumeh jaye bhool,
Charo taraf phalao khushion ka geet, By Uzzal
Eisi ummid ka sath Yaar tumhe…MUBARAK ho EID.
Added On: 19/Mar/2009 by
admin
|
Send
>>
Do you know the Meaning of EID?
I think it means "ENJOY in DUNIYA!!"
So, In your life all moments bring EID for you….
Wish You…EID MUBARAK.
Added On: 19/Mar/2009 by
admin
|
Send
>>
Sunhari Dhup Barsat ke Bad, thodi Si Hushi Har Bat ke Bad, Usi Tarah Ho Mubarak App Ko Ye Nayi Subah Kal rat Ke Bad Happy Eidday.
Added On: 19/Mar/2009 by
admin
|
Send
Next»
1/32
Jump to page: [GO]
Back
Add Sms