Jokes Framework
Random Jokes Feed Through RSS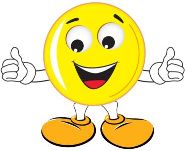 If you are looking for a RSS feed for your site which will supply jokes, you can simply use the feeder available.
Random Jokes Feeder link: http://freesms.parijat.biz/jokefeed.php You can use a RSS reader to feed this information to your site.
A simple use is being done on Funtelya website
Do not have a RSS Reader?
No Problem, we got you covered. You can use the link http://freesms.parijat.biz/randomjoke.php in you site to get the content. You may need to include this link in your site code to retrieve the information. example shown in PHP

Insult SMS>>
Lost in a zoo I saw many animals..
Mouse
BIRD
Monkey
haila...! U 2
Added On: 19/Oct/2009 by
admin
|
Send
>>
Forest king Virappan died last week. In his memory let us all switch off our mobiles for 2 mins. Plz forward this to all local criminals, as I did
Added On: 19/Oct/2009 by
admin
|
Send
>>
You=lovely
You=perfect
You=beautiful
You=amazing
You=sweet
You=cute
You=genius
You=fantastic
You=fabulous
Me=liar
Added On: 19/Oct/2009 by
admin
|
Send
Next»
1/8
Jump to page: [GO]
Back
Add Sms