Jokes Framework
Random Jokes Feed Through RSS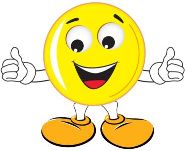 If you are looking for a RSS feed for your site which will supply jokes, you can simply use the feeder available.
Random Jokes Feeder link: http://freesms.parijat.biz/jokefeed.php You can use a RSS reader to feed this information to your site.
A simple use is being done on Funtelya website
Do not have a RSS Reader?
No Problem, we got you covered. You can use the link http://freesms.parijat.biz/randomjoke.php in you site to get the content. You may need to include this link in your site code to retrieve the information. example shown in PHP

Funny>>
Aaj kuch gahbraye se lagte ho,
Thand mein kampkapaye se lagte ho
Nikhar kar aayi hai surat aapki,
Bahut dino baad nahaye se lagte ho
…Good Morning…
Added On: 20/Mar/2009 by
admin
|
Send
>>
Allah aap ko
lambay baalon wala
kali kali aankhon wala
meethi si awaz wala
chhel chhabeela
khoobsoorat sa
smart sa
bakra ataa farmaye
Qurbani ke liye!
Added On: 20/Mar/2009 by
admin
|
Send
>>
Jo
Ho Gaya
Wo Ho Gaya
Jo
Hona Hoga
Wo Hoga
Or Jo Nahi
Hona Hai
Wo Nahi Hoga
Q K Jo
Hona Hai
Wo Tu
Hoga Hi Hoga
Ab Dekhna Hai
K Kia
Hoga..?
OR
Kia Nahi
Hoga
Added On: 20/Mar/2009 by
admin
|
Send
Next»
1/50
Jump to page: [GO]
Back
Add Sms