Jokes Framework
Random Jokes Feed Through RSS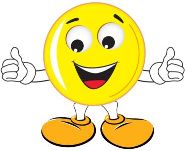 If you are looking for a RSS feed for your site which will supply jokes, you can simply use the feeder available.
Random Jokes Feeder link: http://freesms.parijat.biz/jokefeed.php You can use a RSS reader to feed this information to your site.
A simple use is being done on Funtelya website
Do not have a RSS Reader?
No Problem, we got you covered. You can use the link http://freesms.parijat.biz/randomjoke.php in you site to get the content. You may need to include this link in your site code to retrieve the information. example shown in PHP

Boy Vs Girls>>
Boy:"I m not rich like Shariq,
I donít have a big car like Shariq,
But I really love you"
Girl:"I love u too, but tell me
more about Shariq."
Added On: 25/Jul/2009 by
admin
|
Send
>>
A GIRL…..
One of the most beautiful creations of god.
U can feel her innocence in form of a DAUGHTER.
U can feel her care in form of a SISTER.
U can feel her warmth in form of a FRIEND.
U can feel her passion in form of a BELOVED.
U c
Added On: 28/Dec/2008 by
admin
|
Send
>>
Girl : Kash Me Agle Janam
Me Mein Chand Banu..
Boy : Aur Me Chand Pe
Chadhne Wala Pehla Admi.
Added On: 24/Dec/2008 by
admin
|
Send
Next»
1/25
Jump to page: [GO]
Back
Add Sms