Jokes Framework
Random Jokes Feed Through RSS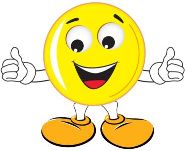 If you are looking for a RSS feed for your site which will supply jokes, you can simply use the feeder available.
Random Jokes Feeder link: http://freesms.parijat.biz/jokefeed.php You can use a RSS reader to feed this information to your site.
A simple use is being done on Funtelya website
Do not have a RSS Reader?
No Problem, we got you covered. You can use the link http://freesms.parijat.biz/randomjoke.php in you site to get the content. You may need to include this link in your site code to retrieve the information. example shown in PHP

Missing You>>
you just don't have an idea on how much imiss you. My mouth misses your tender kisses, i miss the warmth of you body, I miss being held by you, miss seeing your deep dimples, Imiss you girl.
Added On: 24/Dec/2008 by
admin
|
Send
>>
chandni rattein me koi bulata hai hame, na chah kar bhi koi rulta hai hame,
Is Dil ko kaise samjhaye , jisse raat din yaad karte hai hum,vahi rukruk kar rulata hai hume......
Added On: 24/Dec/2008 by
admin
|
Send
>>
The best feeling in d world is ven u think dat ur frndforgot u & suddenly u receive a message from ur frnd saying "i just missed you"!
Added On: 24/Dec/2008 by
admin
|
Send
Next»
1/29
Jump to page: [GO]
Back
Add Sms