Jokes Framework
Random Jokes Feed Through RSS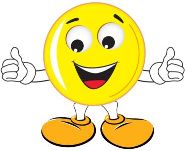 If you are looking for a RSS feed for your site which will supply jokes, you can simply use the feeder available.
Random Jokes Feeder link: http://freesms.parijat.biz/jokefeed.php You can use a RSS reader to feed this information to your site.
A simple use is being done on Funtelya website
Do not have a RSS Reader?
No Problem, we got you covered. You can use the link http://freesms.parijat.biz/randomjoke.php in you site to get the content. You may need to include this link in your site code to retrieve the information. example shown in PHP

Sorry>>
Sorry is not just a word to say... Its a expression 2 express 4 a unfortunate event dat experienced...
Added On: 16/Jul/2017 by
Parijat
|
Send
>>
I am sorry to be smiling every time you're near.
I am sorry my eyes twinkle whenever you're here.
I am sorry that cupid has made his hit.
I am sorry i love you,
I can't help it.
Added On: 19/Mar/2009 by
admin
|
Send
>>
SORRY… SORRY… SORRY…SORRY…
Dont get confused ,Aray Baba SORRY means:
S->Some,
O->One Is,
R->Really,
R->Remembering
Y->You…..
Have A wonderful day….
Added On: 19/Mar/2009 by
admin
|
Send
Next»
1/4
Jump to page: [GO]
Back
Add Sms