Jokes Framework
Random Jokes Feed Through RSS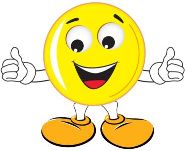 If you are looking for a RSS feed for your site which will supply jokes, you can simply use the feeder available.
Random Jokes Feeder link: http://freesms.parijat.biz/jokefeed.php You can use a RSS reader to feed this information to your site.
A simple use is being done on Funtelya website
Do not have a RSS Reader?
No Problem, we got you covered. You can use the link http://freesms.parijat.biz/randomjoke.php in you site to get the content. You may need to include this link in your site code to retrieve the information. example shown in PHP

HIndi And Indian Sms>>
Laloo: 2 his P.A.: Itne khilari kyun football ko laat mar rahe hai? P.A.: Goal kar ne k liye. Laloo: Susra, Ball to pahle se hi gol hai aur kitna gol karenge.!
Added On: 24/Jul/2009 by
admin
|
Send
>>
Abhi bole to bhai ko tere SMS nahi aarele, Bhai ka khopdi boht tight he, Bol nikalu kya tera luky draw? bole to do-char SMS chipka dal mamu. Sender…Circuit Bhai.!
Added On: 24/Jul/2009 by
admin
|
Send
>>
Aik Munder main buri neeyat wale gaeb ho jate they.Amitab gya wog gayab, Hirithik gya woh gayab,Akshey gya woh gayab, Ashwarya gai Bhagwan gayab
Added On: 24/Jul/2009 by
admin
|
Send
«PREV Next»
2/17
Jump to page: [GO]
Back
Add Sms