Jokes Framework
Random Jokes Feed Through RSS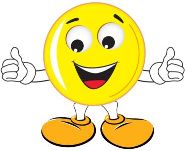 If you are looking for a RSS feed for your site which will supply jokes, you can simply use the feeder available.
Random Jokes Feeder link: http://freesms.parijat.biz/jokefeed.php You can use a RSS reader to feed this information to your site.
A simple use is being done on Funtelya website
Do not have a RSS Reader?
No Problem, we got you covered. You can use the link http://freesms.parijat.biz/randomjoke.php in you site to get the content. You may need to include this link in your site code to retrieve the information. example shown in PHP

Insult SMS>>
Two devils came in 2 my dreams. They said-We want 2 disturb some good person. I suggest them ur name. They said -We cannot disturb our boss.
Added On: 19/Oct/2009 by
admin
|
Send
>>
Have u seen a monkey wrapped in plastic?
No???
Quickly see your driving license.
Added On: 19/Oct/2009 by
admin
|
Send
>>
I saw U on ROAD today. U were lukin SO fine, Ur face SO divine, Ur walk SO perfect. My HEART started singing a Sweet Song: WHO LET THE DOGS OUT!
Added On: 19/Oct/2009 by
admin
|
Send
«PREV Next»
2/8
Jump to page: [GO]
Back
Add Sms