Jokes Framework
Random Jokes Feed Through RSS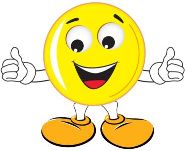 If you are looking for a RSS feed for your site which will supply jokes, you can simply use the feeder available.
Random Jokes Feeder link: http://freesms.parijat.biz/jokefeed.php You can use a RSS reader to feed this information to your site.
A simple use is being done on Funtelya website
Do not have a RSS Reader?
No Problem, we got you covered. You can use the link http://freesms.parijat.biz/randomjoke.php in you site to get the content. You may need to include this link in your site code to retrieve the information. example shown in PHP

Funny>>
Kia Andaaz Hy
Kia Jalwa Hy
Kia Style Hy
Aur
Kia Smile Hy
Message Kerne Main Tou Jaan Jati Hy
Aur
Ghurur Se Kehte Hyn Mere Paas Mobile Hy
Added On: 20/Mar/2009 by
admin
|
Send
>>
Iblees
Ne 1 din apne cheelön se kaha!
Logon ko
TLAWAT
ZIKAR
TASBiH
Se door rakhne ka khas Nuska
Batao?
Cheelon ne yak zuban ho kar kaha:
Sirf sms Free krwa dain.
Added On: 20/Mar/2009 by
admin
|
Send
>>
Question : Qalam Behtr Hai Ya Talwar?
Answer : Qalam Behtr Hai
Q K Talwar Se Aap Shalwar Mein Nara Nahin Daal Saktay . . .!!
Added On: 20/Mar/2009 by
admin
|
Send
«PREV Next»
2/50
Jump to page: [GO]
Back
Add Sms