Jokes Framework
Random Jokes Feed Through RSS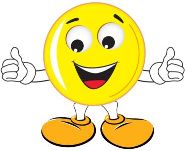 If you are looking for a RSS feed for your site which will supply jokes, you can simply use the feeder available.
Random Jokes Feeder link: http://freesms.parijat.biz/jokefeed.php You can use a RSS reader to feed this information to your site.
A simple use is being done on Funtelya website
Do not have a RSS Reader?
No Problem, we got you covered. You can use the link http://freesms.parijat.biz/randomjoke.php in you site to get the content. You may need to include this link in your site code to retrieve the information. example shown in PHP

Friendship>>
When it hurts to look back,
and you're scared to look ahead,
you can look beside you
and your best friend will be there
Added On: 28/Dec/2008 by
admin
|
Send
>>
F-Fun
R-Rational
I-Impartial
E-Emotional
N-Never Ending
D-Dependable
S-Special
H-Heart
I-lnteresting
P-Priceless
Added On: 28/Dec/2008 by
admin
|
Send
>>
During our friendship,
there will be times
you wont see me beside you,
don't think I left you behind,
I just choose to walk behind you
so I can catch when you Fall.
Added On: 28/Dec/2008 by
admin
|
Send
«PREV Next»
2/28
Jump to page: [GO]
Back
Add Sms